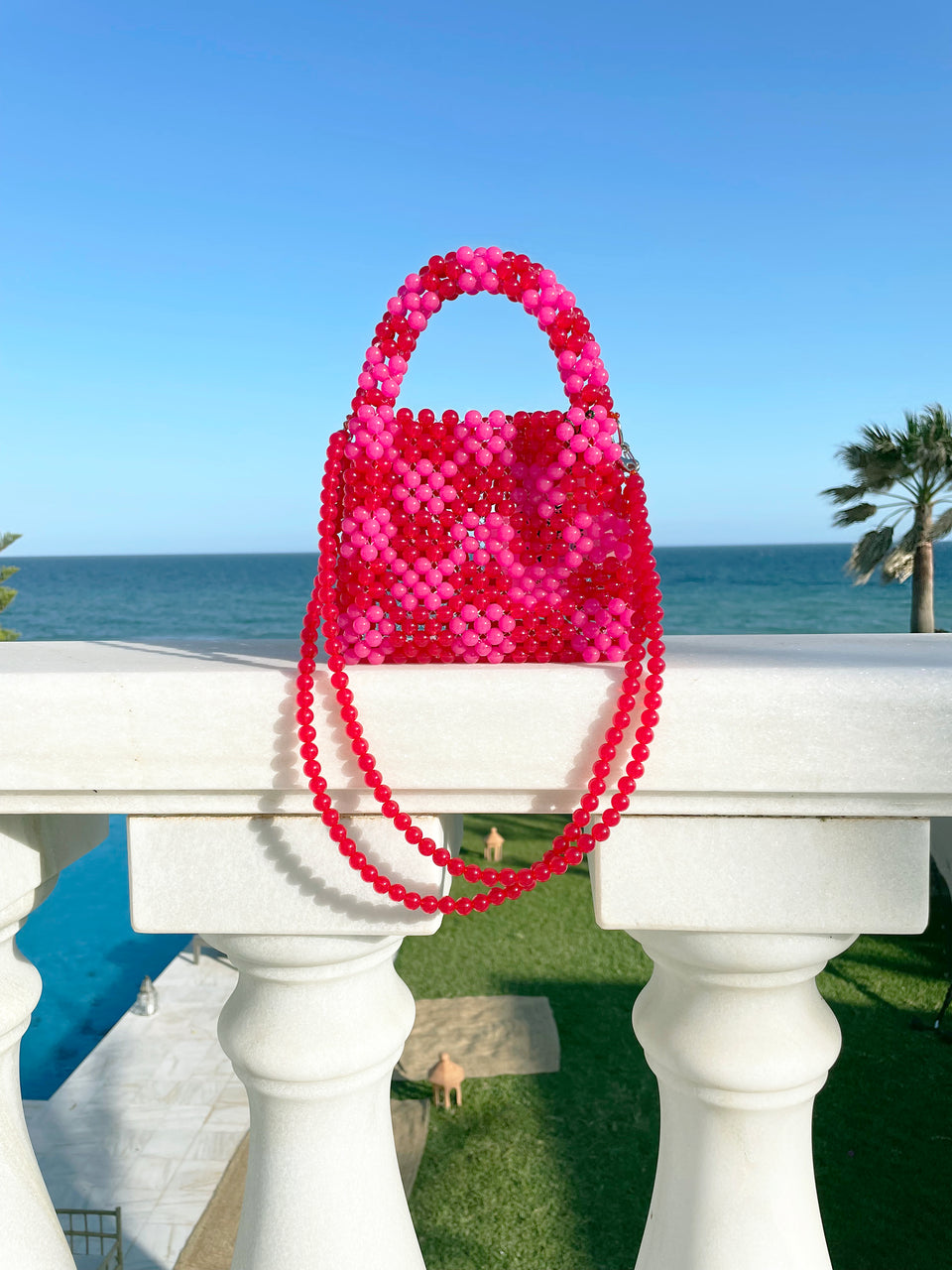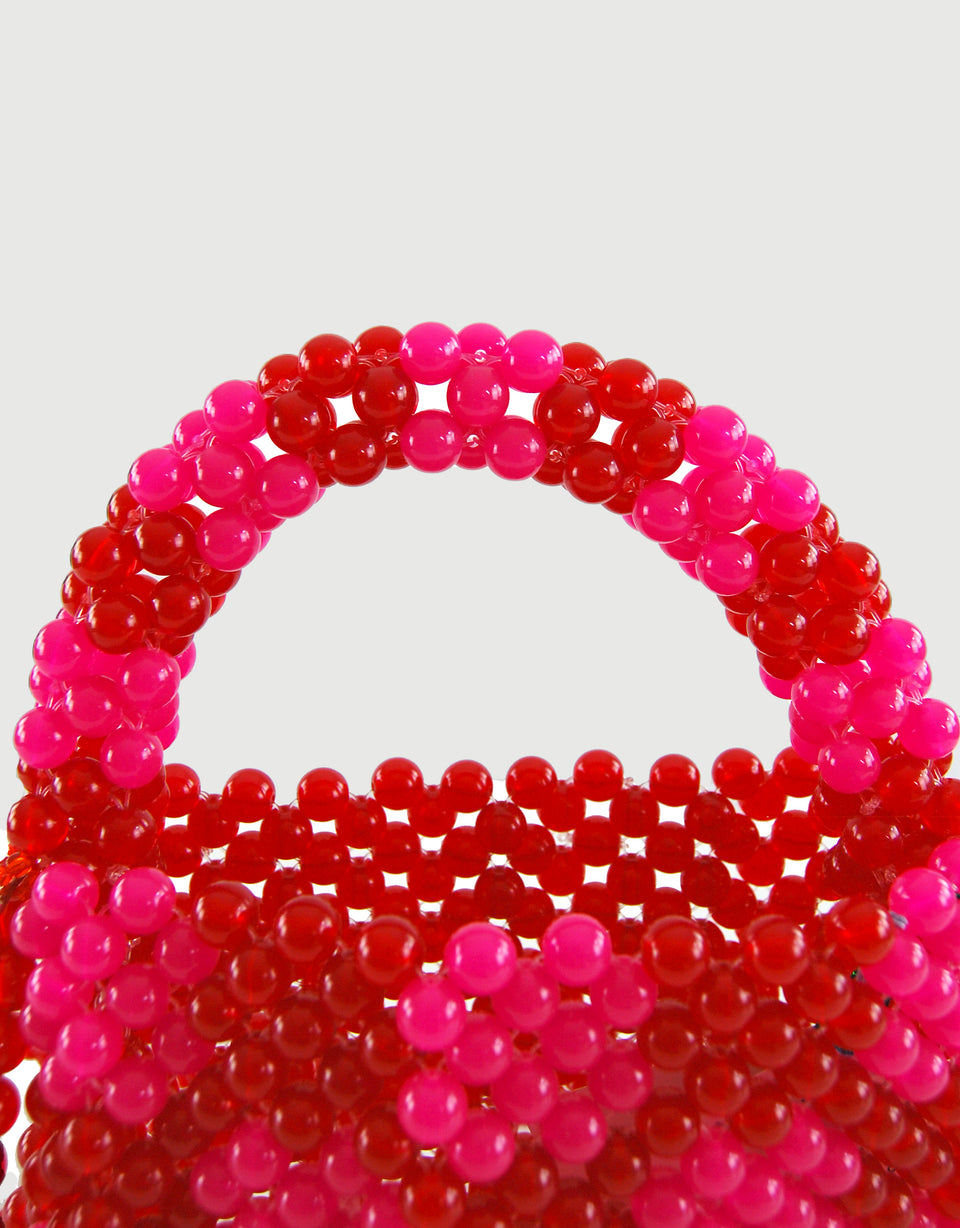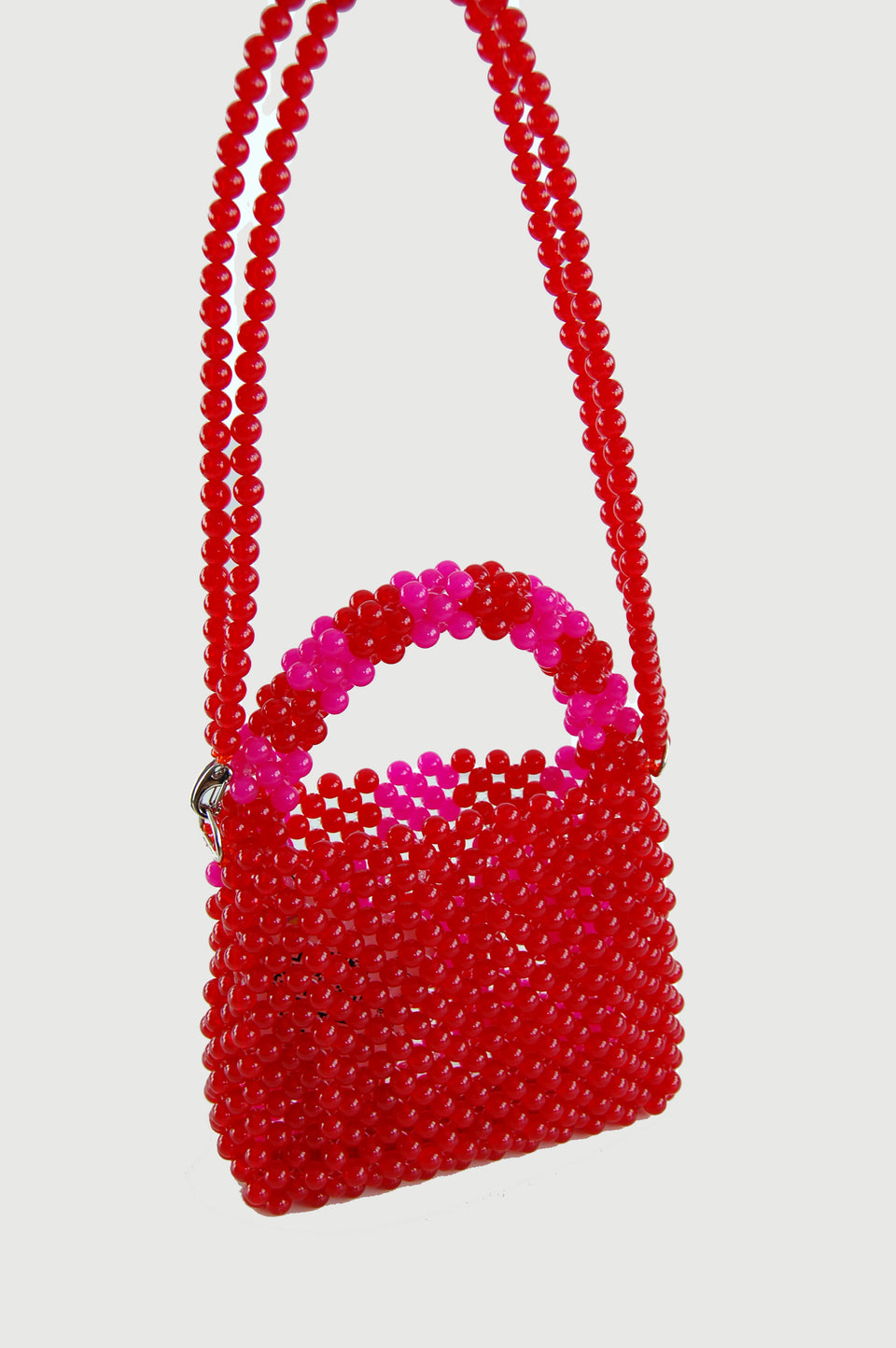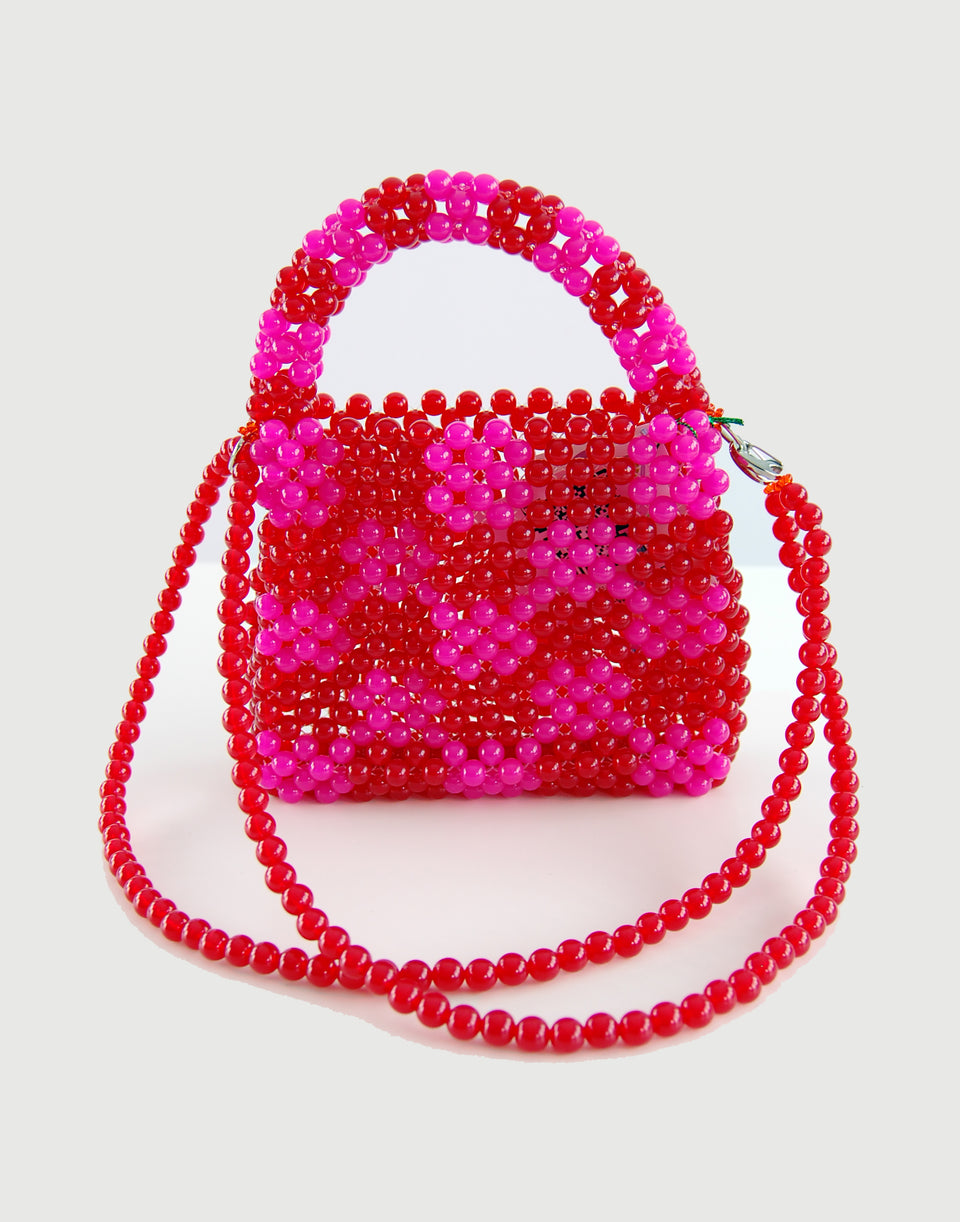 NIICA - Red Chess Bag
by Sadeo
Red + Pink chess bag with adjustable shoulder strap. Side 1 patterned, Side 2 block red for duality.

COLOUR: Red + Pink (main) Red (back)
SIZE: 18 x 16 x 4 CM 
STRAP SIZE: 28 CM (when doubled) 115 CM (as single)
STYLE: Cross body, handbag, Shoulder bag
CONDITION: Brand New
*All NIICA bags are made to last and come with a lifetime warranty - please email us for any repairs.